Amphitrium
Sul palco di Firenze il 17 giugno 2018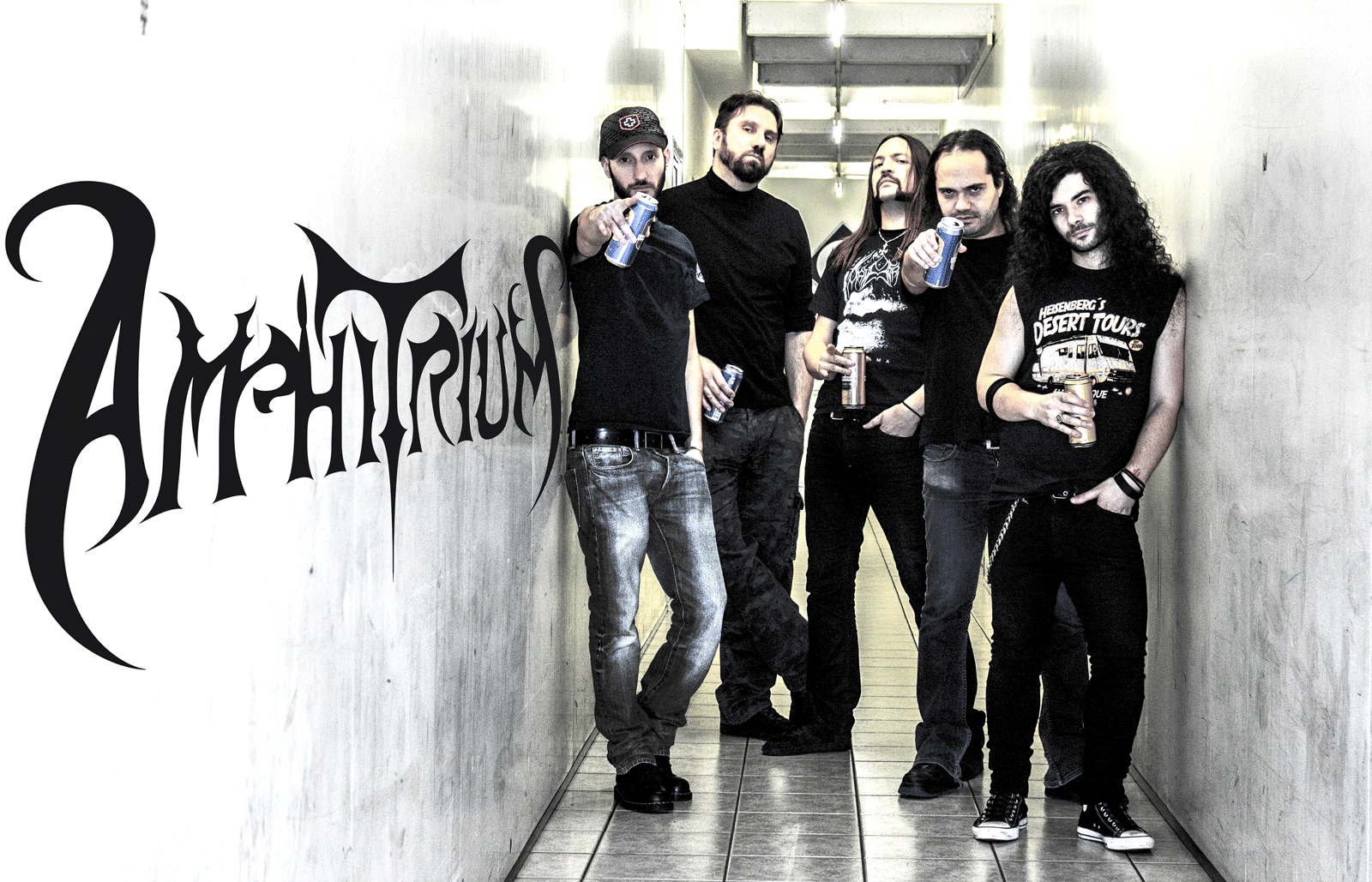 Amphitrium has always looked for a crowd and a stage: their natural environment since the
beginning. This live obsession brought them to play a lot of underground shows in their home
country Switzerland and in Italy, and allowed the band to share bigger stages with some of the
best extreme metal acts such as Marduk, Ancient, Rotting Christ and God Dethroned. They
crowned all this touring Europe with Setherial and taking part on the main stage in the Heineken
Jammin' Festival (IT) with Metallica, Lacuna Coil, Avenged Sevenfold and Trivium.
During these years, after many self-produced demos they signed a deal with Sony Music Italy,
which finally send them to record their first full-length album: "Scarsache".
Since the release of Scarsache, the band has been working on the live versions of their songs,
playing at the Gods of Metal 2010 in Turin (IT) alongside bands like Killswitch Engage, Fear
Factory, DevilDriver and As I Lay Dying. Noteworthy are also the performances with Krisiun,
Norther and Graveworm in Bern (CH) and as opening act for Anaal Nathrakh in Zürich (CH).
In 2013, the band played their first shows overseas: five gigs in California at House of Blues in
Hollywood, Santa Cruz, Oakland, Santa Ana and Ventura. In June of the same year, Amphitrium
had the honour to open the Sonisphere Festival in Milan (IT), sharing the stage with heavy metal
icons Iron Maiden.
After this incredible year, the band faced the departure of one of the founder members, Malda.
He was replaced in 2017 and now Amphitrium are still ready to hit every stage with their renewed
extreme metal attitude!
LA LOCATION: VISARNO ARENA.
La casa di Firenze Rocks è la Visarno Arena.